Re-engage consumers who spend time online with Social Retargeting. With consumers using social media at a greater rate than ever before, retargeting presents the perfect opportunity to gain more engagement and remind consumers of their recent search on Equipment Trader. After the consumer visits our marketplace, retargeted ads are dynamically displayed on their Facebook and Instagram feeds, and they can easily click on the ad- bringing them back to your vehicle detail page.
With Social Retargeting, you can conveniently:
Showcase Inventory Online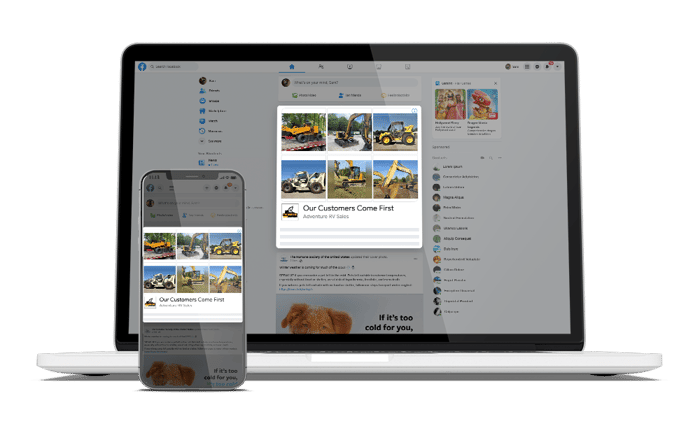 If you want to meet buyers where they are already browsing, Social Retargeting will help. Plus, by utilizing social media to advertise the exact or similar unit as the one the consumer viewed on our marketplace, you will certainly stay top of mind for motivated shoppers.
Ready to learn more about re-engaging motivated consumers with Social Retargeting?




Complete this form to be contacted about packages and pricing.