Optimize your dealer experience by listing your units on Equipment Trader. We offer a variety of affordable marketing products, sales solutions, and package options that will meet the needs of any dealership- big or small. As the go-to online marketplace for buying and selling construction and agricultural equipment and over 30 years of industry experience, listing on our marketplace is the best way to maximize your profits and maintain visibility.
By listing your new and used units on Equipment Trader, you will:
Boost Exposure- Your inventory will be placed in front of our dedicated audience of over 1 million monthly visitors.

Attract Customers- We have products and services designed to help dealers generate leads and boost sales.

Engage Effectively- You can connect with buyers by utilizing our various communication channels and products, including text and email.

Gain Insight- You can also leverage our various reports and tools that are designed to give you a high-level understanding of your shoppers & the market performance.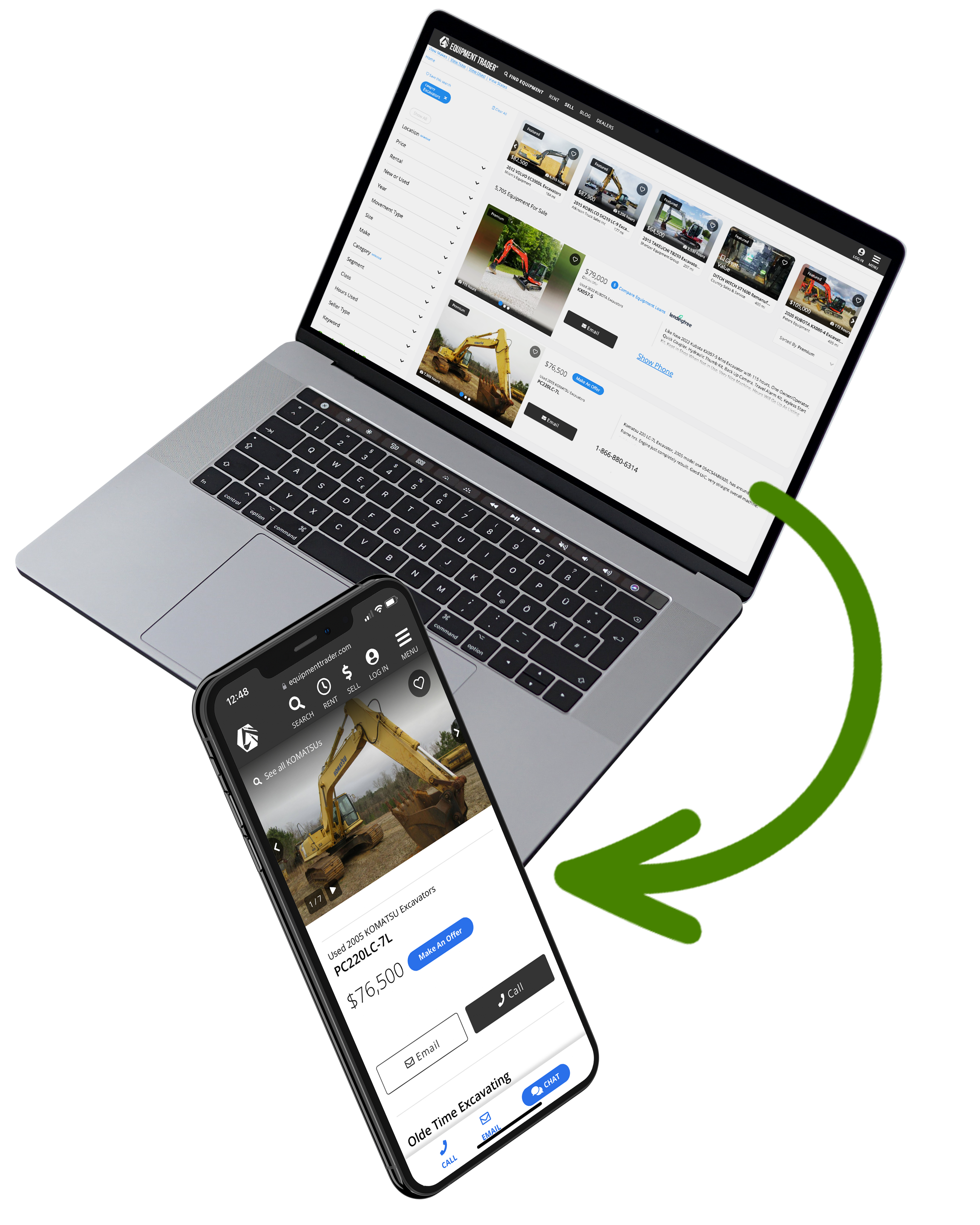 And more! Listing on our marketplace is an easy and efficient process that is conveniently managed in our all-in-one inventory management and analytics platform, TraderTraxx. So, start listing today if you're ready to boost your dealership's sales.
Ready to learn more about how you can start listing on our marketplace?




Complete this form to be contacted about packages and pricing.