Reach potential buyers in a targeted region with a custom, co-branded message from your dealership to Equipment Trader's vast list of dedicated consumers. Custom Emails will help you easily increase your exposure and get your inventory or messaging in front of even more consumers than before. With this product, you have the option to send emails to up to three U.S. regions (East, Central, & West) and link to your listings on our marketplace or to your dealership's website.
By sending Custom Emails to our audience, you will:
Boost brand awareness for your dealership

Engage customers with consistent messaging

Gain access to a larger base of active equipment shoppers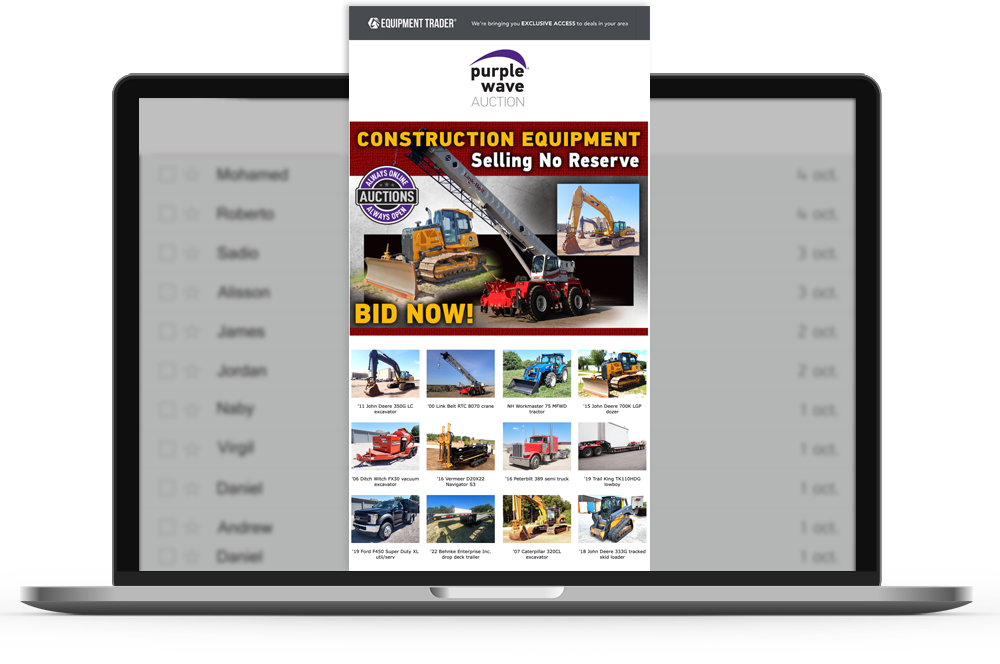 With emails being the #1 preferred communication channel between consumers and dealers, this is the perfect opportunity to build valuable connections with consumers.1
Ready to learn more about how you can start connecting with customers through Custom Emails?




Complete this form to be contacted about packages and pricing.